Accommodations
Each apartment is designed for comfort, privacy, and safety. All apartments include an emergency call system, security and fire detection sensors. The apartments are wheelchair and walker accessible. Each apartment has a private bathroom with grab bars, and emergency pull cord.
Standard Studio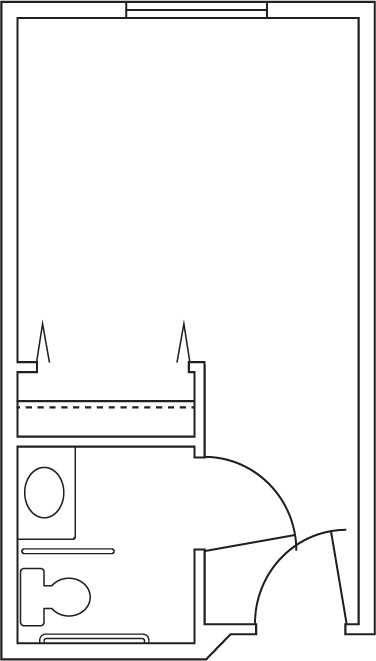 180 sq. ft.
---
Deluxe Studio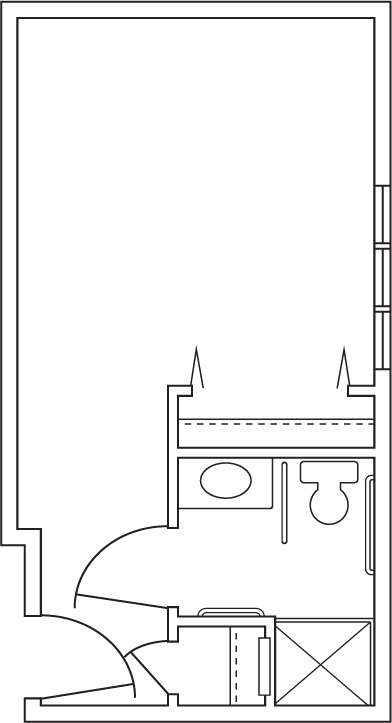 285 sq. ft.
---
Deluxe Corner Studio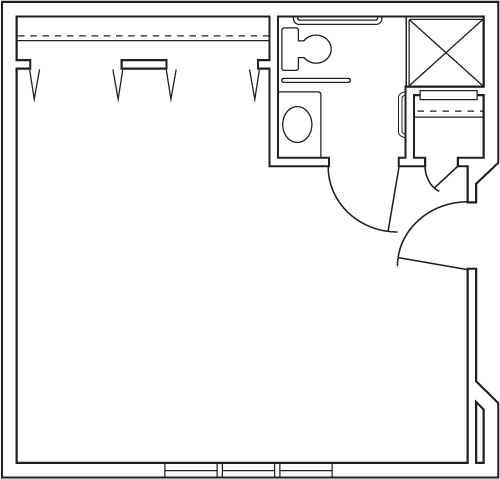 190 sq. ft.
Individualized Care
Depending on your needs with respect to assistance with activities of daily living such as bathing, dressing, grooming and toileting a level of care is assigned to each resident. Each resident's level of care will be evaluated 30 days after admission, 6 months and then on an annual basis unless a change in health deems it necessary to be done sooner.
Level 1
Management of medications which includes storage and administration of medications, as prescribed by the resident's physician or licensed healthcare professional, to residents by trained staff as well as renewals of prescriptions and coordination of all medication changes
Reminders and queuing to complete activities of daily living
Level 2
One-person assistance to complete activities of daily living and personal care including dressing, bathing, toileting and grooming
Assistance with management of incontinence including cueing and reminders
Medication Management including once per day diabetic care
Level 3
One-two person assistance to complete activities of daily living and personal care including toileting, bathing, transferring and ambulation
More than once per day assistance with management of incontinence care including specific toileting schedule
Medication management including more than once per day diabetic care, insulin delivery and blood glucose monitoring
Urinary catheter or colostomy care
As needed oxygen therapy
Management of mood and behavior features – including episodic confusion
Meal time feeding assistance
Level 4
Daily two-person assistance with activities of daily living and two person assistance with all transfers
Regular nursing interventions
Behavior intervention, monitoring, redirection, guidance and cueing
End of life care
Use of a lift (Hoyer/Sit to Stand)
Daily wound care
Continuous oxygen therapy
Gastric/Jejunal feeding tube management and care